We recently delivered rebranding for a dental clinic in WA operating since 1994.
While building branding assets like logo, brand kit, website and such for a new healthcare clinic is a common practice which we often do at 360 Dental and VIS Health, changing the whole 29 years old brand identity in a go is not something we are often requested to do.
Last week, while leisurely scrolling, I came across Seth Godin's blog on decay and fixing chronic degenerative conditions.
That got me into thinking, "Branding assets are like teeth in a way".
The thing about tooth is if it is slightly decayed and it can be saved with root canal treatment and filling, it doesn't require extraction and replacement. It can still be functional with some minor adjustments.
But if the foundation is beyond repair or the benefit of replacement is higher than the cost of saving attempt, all the efforts on saving the tooth is wasted.
The best way to move ahead might be to take a few steps back by removing those elements so that it creates a room for building new functions.
Coming back to this dental clinic in WA, they were doing alright for themselves but there were erosions along the way. They wanted their online branding and marketing to show them off as a premium dental clinic, a go-to for high-end dental treatments. Their existing branding and multi-vendors' marketing efforts only took them so far.
So, we re-built the new foundation with a new logo, brand kit, new website and content, a full-rehab if you will. Now we have started using these assets to attract quality patients with a consistent flow.
You can see the result for yourself:
Before
New Brand Identity Guidelines
Brand New Website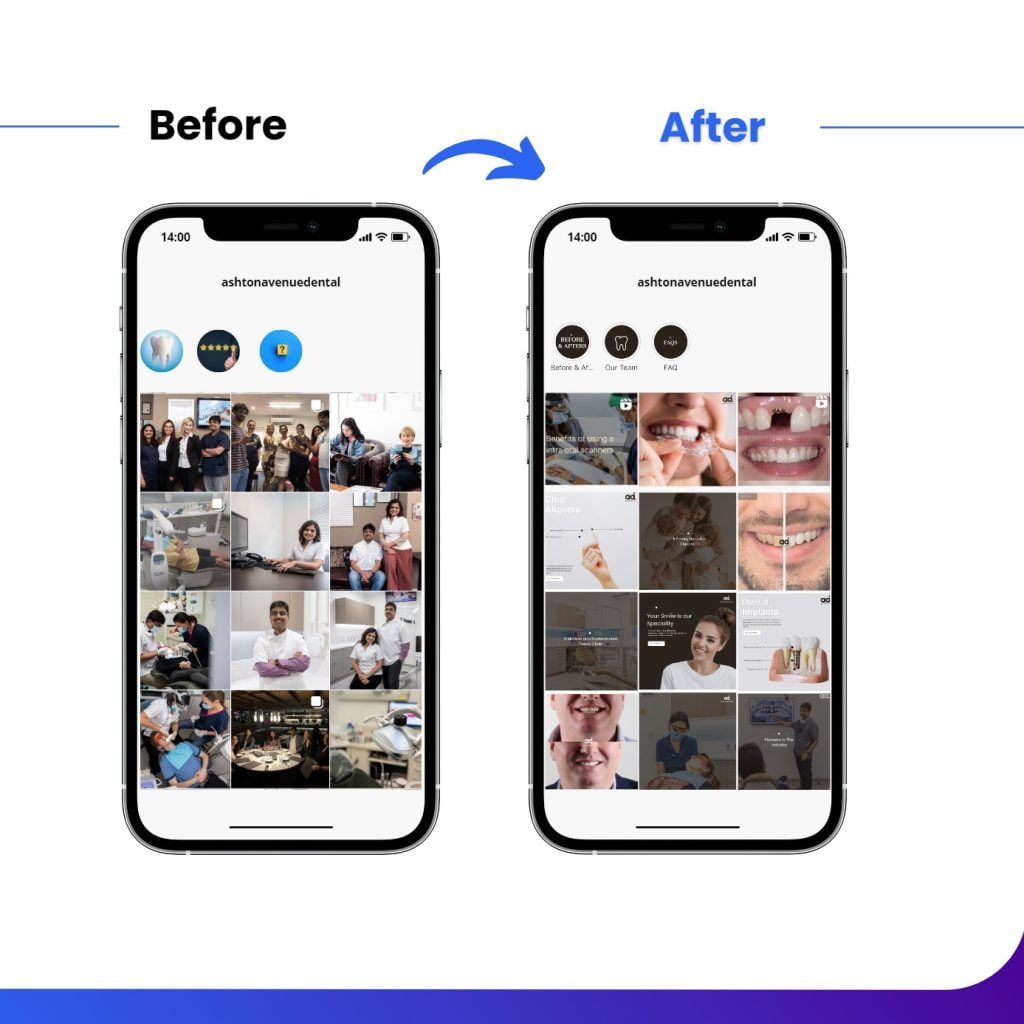 Improved Social Media Presence
How are your branding assets? Are they serving you the purpose?
If not, will a slight adjustment here and there do the job to achieve what you want? Or would it require a full-rehab to build a strong foundation?