In the ever-evolving world of digital marketing, search engine optimisation (SEO) plays a vital role in driving organic traffic to websites.
Here at 360 Dental Marketing, many of our clients come to us wondering why their company isn't delivering results in terms of SEO. Many businesses, including dental practices, rely on SEO companies to improve their online visibility and attract more potential patients.
However, it's crucial to assess whether your SEO company is delivering the desired results. We will explore key indicators that can help you evaluate the effectiveness of your dental SEO provider and ensure you're making the most of your investment. At 360 Dental Marketing our goal is to help your business grow and drive meaningful traffic towards your website!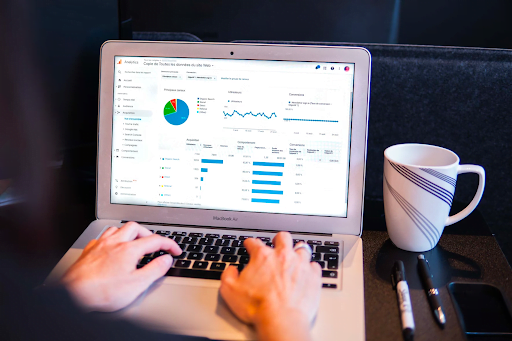 1. Setting the Foundation for Your Dental SEO
When selecting an SEO company for your dental practice in Australia, it's essential to prioritise local expertise. Look for dental SEO specialists who understand the unique challenges and opportunities within the Australian market. This is where 360 Dental Marketing shines. As a full-service dental marketing agency with a deep understanding of the Australian dental industry, we offer tailored solutions to dental practices in Melbourne, Sydney, Brisbane, Adelaide, Perth, Canberra, and Hobart.
2. Evaluating SEO Strategies and Expertise
To determine the effectiveness of your SEO company, it's crucial to assess their strategies and level of expertise. A reputable dental SEO provider should have a comprehensive understanding of the latest industry trends and employ ethical, SEO techniques. The team at 360 Dental Marketing are specialists in dental marketing and have a deep understanding of compliance guidelines that Dental Practices must adhere to including TGA code and AHPRA's advertising guidelines.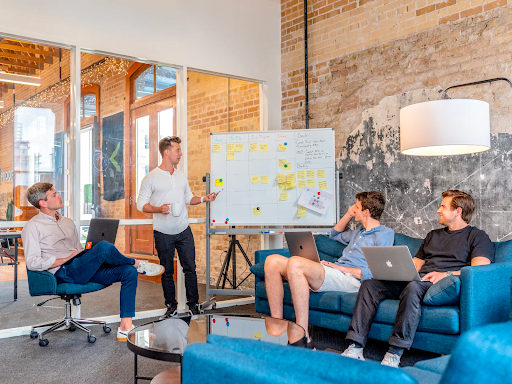 3. Measuring Results: Key Performance Indicators (KPIs)
A reliable SEO company should provide transparent reporting and clearly defined Key Performance Indicators (KPIs) to track the progress of your dental practice's online visibility. KPIs may include improved keyword rankings and higher search engine visibility. Regular reporting and analysis of these metrics allow you to monitor the effectiveness of your SEO efforts and the value provided by your chosen provider. Part of 360 Dental Marketing's process is getting to know your business' KPIs and then mapping out the process required to provide the perfect solution that aligns with them.
4. The Power of Analytics: Google Analytics and Search Console
Utilising tools like Google Analytics, Google Search Console and other analytical tools is essential for understanding the impact of your SEO efforts. These platforms provide valuable insights into your website's performance, user behaviour, and keyword visibility. By monitoring data related to organic search traffic, bounce rates (% of users who click off your website without visiting another page), and user engagement, you can assess the effectiveness of your SEO campaigns and identify areas for improvement.

5. Transparent Communication and Reporting
Open and transparent communication is essential for a successful partnership with your SEO provider. A reliable company should be proactive in sharing progress reports, discussing strategies, and addressing any concerns or questions you may have. Regular communication ensures that you stay informed about the latest developments and can make data-driven decisions regarding your dental SEO campaigns. We at 360 Dental Marketing believe that what gets measured gets improved. Therefore our team of dental marketing experts will report your weekly and monthly performance in detail and keep you and your team updated on a daily basis as to what we are doing and our plans to help you build your brand and generate quality patients for both high-end and low-end treatments.
We're Here to Help
A website isn't complete without proper attention to SEO. Our expertise in advancing your practice's SEO, while adhering to AHPRA compliance, sets us apart. With a focus on dental marketing across Australia, we can help your practice achieve new heights. The success of a dental SEO campaign depends on how well your industry and market are understood. That's why it's important to choose SEO experts specific to the industry. Our dental SEO experts have the knowledge and experience to target the right audience and guarantee quality leads. By improving your search engine rankings and reaching more potential patients, we'll empower your business to thrive. Contact us today at 1300 777 847 or through our website to explore your next steps. Book an obligation-free consultation today. Let's ensure your practice receives the Google ranking it truly deserves!
Conclusion
Selecting the right SEO company for your dental practice in Australia is crucial for achieving online success. By evaluating their strategies, expertise, and ability to deliver tangible results, you can make an informed decision about whether to continue with their services or explore alternative options. Remember to utilise tools like Google Analytics, set clear KPIs, and foster transparent communication with your SEO provider to ensure that your investment yields the desired outcomes. With 360 Dental Marketing your practice can achieve increased visibility, attract targeted traffic, and ultimately grow your patient base in the competitive digital landscape.