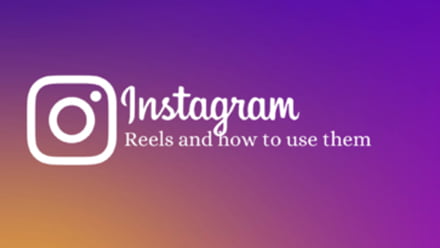 Maximising Instagram Reels to Make your Dentistry Stand Out!
Dental Marketing for your clinic shouldn't consume all your time, however do not underestimate the power of engaging online marketing for dental practices.

Taking Instagram by storm is the reels feature, they are captivating audiences with endless ensnaring visuals. Instagram reels are showing incredible promise with more interactions which do aid in expansion of social media reach.

The great news is to put together a reel you don't have to be a dental marketing expert however, as online marketing consultants we're here to give you the full run-down on how to approach reels and get your audience tapping on your clinic first.


What are Reels?
Reels are Instagram's newest video category, ideally between 15-30 seconds long but go up to one minute. The best reels are fun, fast, snappy videos with accurate captions, exciting music, filters and more. So we're breaking it down to help you enhance your social presence through reels.
Why Reels?
Reels are recording much higher rates of engagement than normal posts and even ordinary video posts.
Higher chances of organic traffic with Instagram's new focus on the reel feed and preferable exposure on hashtag feeds too.
They also give your audience a direct and instant connection with your clinic, your face and your name. An insight which might convince them to book their next appointment with you instead of your competitors.

"Reels Receive More Engagement than Regular Video content at a Rate of about 22%" Growthoid reports, meaning reels are definitely not something you want to ignore – your audience isn't.
Our Tips for Reels!
Start with your raw content, make sure to remember what your clinic stands for, what you want to convey, your brand colours and especially making sure the visuals are pretty.
We suggest footage of your clinic, talking with patients, showing behind-the-scenes footage with staff members and Q&As, just as a start. (Show off those pearly whites!)
We also recommend filming directly in the Instagram reel screen, it ensures a high quality video. With shorter attention spans in your audience you need to put your best foot forward within the first 8 seconds of your reel, so keep in mind that your first video should be your best and look the best.
Next make sure to optimise by posting at the right time, think "when people are on their phones?" We say Lunch breaks, after dinner, and always on weekends.
Finally, you need a short and snappy caption with emojis and 30 hashtags for the best results.
Bear in mind!
Unlike traditional marketing for dentists your Instagram online marketing strategy needs to be personal, real, relatable and most importantly engaging. Dental marketing is unique and therefore needs a unique approach, so bring your own creativity and have fun!

Stay tuned for our updates on our Instagram @360dentalmarketing or our Facebook @360dentalmarketing where you'll always find the latest tips and tricks to help you navigate your dental marketing presence.
Statistics sourced from: https://growthoid.com/instagram-reels-statistics/