New branding required a new logo. We collaborated with the client to design a logo that reflects their vision and incorporates their requested colours. Our designers can provide as many drafts and design options as necessary until the logo is perfect.
New Business Cards & Letterhead
The next step was to communicate the new brand to both new and existing patients. It's essential for branding to be added to collateral and so we designed a business card and letterhead consistent to the logo design. We also organised with suppliers to print and deliver the business cards, saving Dazzling Smiles time and hassle.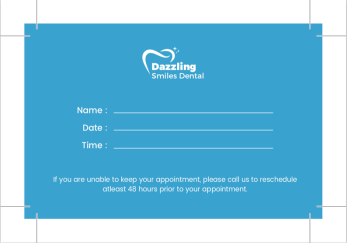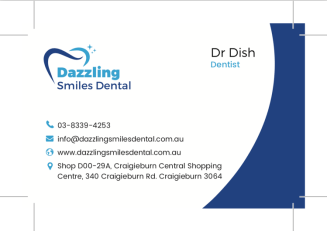 New Website
Transforming a brand isn't just about the way it looks. Based on thorough keyword research, we introduced an SEO campaign to improve the quality of the website content and publish blogs based on trending topics. This has proven long-term results to ensure that the practice gets found easily on Google with targeted keywords, despite the brand and name change.