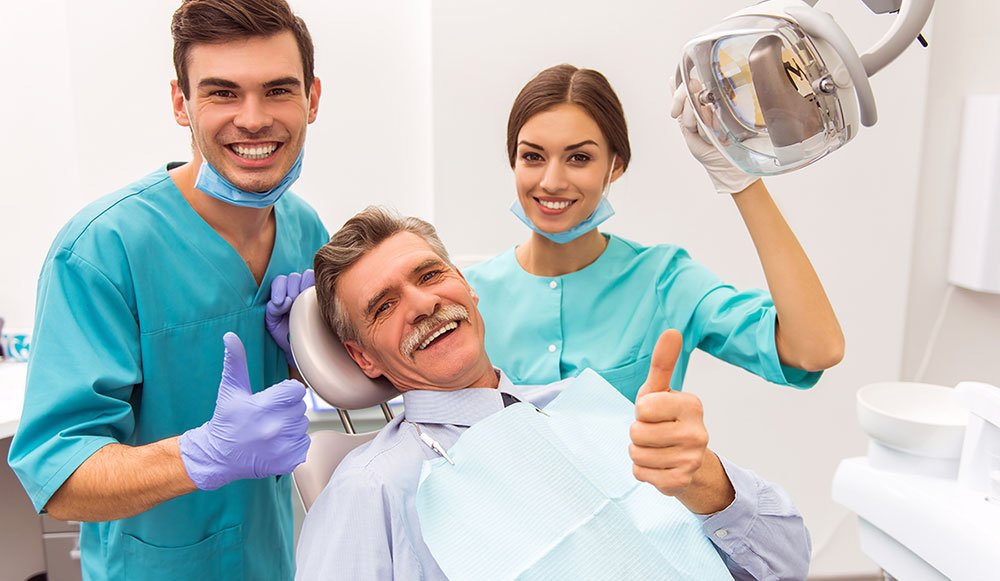 To transform a dental practice idea into a successful, fully-functioning brand there are several steps that you may need to follow or at least know.
At 360° Dental Marketing we are aware that turning a dream into reality and keeping it together is not a childsplay. It doesn't definitely come without labor or skill.
Here are some quick take-aways and techniques to help you achieve your dental practice's success.
Get the word out
Even if you have the world's most innovative and incredible dental practice idea that can fulfill your patients needs, it would make no sense if no one knows about it. Sad but true that there is no chance your innovative idea is going to reach your target audience. As a result it can cause your dental practice's success to drop.
Hey! Don't panic we have the perfect solution right here this is where the magic of marketing comes in.
Marketing helps spread the word about your new endeavor and guarantee that the right people will find you and your dental services. May be via offline or online: website, social media platforms etc. All of these can contribute to the growth and success of your practice.
But wait, there's more! Yes, there's more to marketing than meets the eye! Make sure you are fully aware of the ins and outs of marketing necessity. But just in case you are not that familiar with it, it will be really helpful if you can find someone who is and has the knowledge when it comes to different marketing strategy.
One best way to do this is to Outsource. Outsourcing your marketing to an agency can be a good step, especially if you want to have fresh insights. In this busy schedule it's the most time saving thing to do by making the most out of it.You can ensure that your efforts are all fulfilled. Another way to get the word out about your dental practice is to inform your friends and family members. It is an organic way to let people know about your new endeavor, and get the communication rolling!
Target audience
Retain your target audience. Once you've successfully begun attracting the right people to your website, and they started to convert into paying patients, next thing you need to do is to work equally hard to make sure they will be back for your services. Next thing you do is to maintain loyalty towards the audience so they will again come back for your service
Believe it or not a strong, amiable customer relationships are the backbone of any business or any dental practice. You'll gain your patients trust if you continue to meet their needs. Their trust will eventually lead to their loyalty and from here the ripple effect continues. Loyal patients are more likely to recommend your product or service to others, resulting in more patients/clients! Exciting right???
Now, what can you do to keep your patients/clients loyalty?
It is all in your customer service. Yep! You heard it correctly. To keep your patients/clients loyalty, it depends upon how loyal you are also toward your patients/clients, it's a give and take process.
Did you know that 93% of patients/clients are likely to make repeat purchases with companies who has excellent customer service? This data from HubSpot proves that providing a great customer experience is a main factor why they come back for more.
Systems
Invest in systems. We already know that you're a badass when it comes to your Dental Practices. However, if you're trying to do everything on your own, don't you think you might be limiting yourself for potential growth? You see, a dental practice driven by systems is one that can handle multi-layered demands of expansion.
Having a robust systems such as reliable CRM or a powerful e-commerce software in place can help you focus on more vital parts of growth and development. Have a look at your current operations. Review and see what aspects are repetitive or tedious and make it your goal to automate or outsource them as much as possible, so you can remain focused on what you do best as a Dental practitioner and continue to grow.
At 360° Dental Marketing, we provide world-class dental marketing and communication solutions to Australia's dental and corporate dental practices. With decades of experience, our in-house dental marketing specialists work hard to deliver results-based dental marketing solutions that grow your dental practice.
Ready to discuss your project, get more patients and grow your practice?
Claim your 30-minute FREE Consultation Now.