Having a website in 2021 is a necessity, not a luxury. In terms of a marketing plan involving dental SEO for your practice, your website is of extreme importance. If you are unsure about how to go about creating and maintaining a website, a dental marketing agency in Australia is a great addition to your marketing arsenal. 
Let's take a look at the most crucial elements of a well-performing website.
1. Great UX/UI
It's hard to overstate the importance of user experience consideration when planning a website. It's the single most crucial element in ensuring your prospective clients don't click off when they find the navigation of your site too hard.
You want your site to be easily manoeuvrable, almost intuitive for your patients to explore.
It's a great idea to employ the services of a professional company that is experienced in dental web design to help with this aspect and many others. 
2. Easy to read content that is SEO optimised
Easy to read, relevant and well-written content is crucial for two reasons. Firstly, poor writing, broken writing or spelling errors can deter customers from making an appointment with your dental practice.
Secondly, Google will punish websites that have poor grammar, spelling mistakes and topics that appear to be less than relevant. Your SERP page results will be lower ranking as a result and that can spell disaster.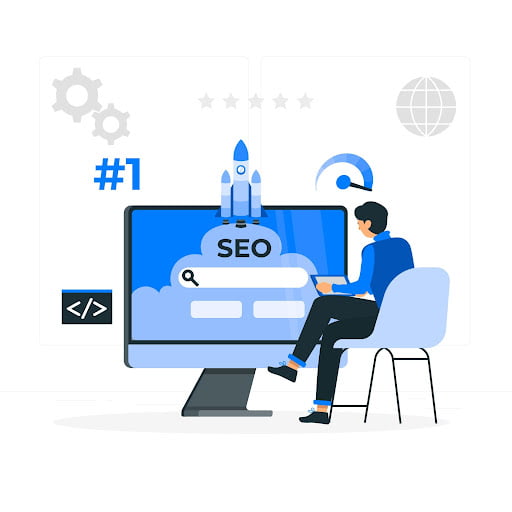 Enlisting the help of a dental marketing agency in Melbourne can ensure that you have quality content every time. An agency is experienced in dental SEO and can ensure more traffic to your site.
3. High-quality images
Clean, crisp images go a long way when designing a website. Visual impact is important when trying to attract clients. Considering that great smiles are inherently visual having high-resolution photos of great smiles is crucial to your brand.
Also if you want to market yourself as a family practice having family-centric photos helps create an impression of a supportive environment to which they can take their family.
Put simply your photos will have a huge influence on how your customers see your practice so choose carefully and the higher quality the better.
4. Design that's easy on the eye
It cannot be stressed enough that the design of your website needs to be easy to read. Many viewers of your website may have vision problems and using too many light colours, improper hierarchies, pages that don't go anywhere and too much crammed into a small space on your page will lead to your customers feeling overwhelmed.
Make use of negative space on your website and have clearly labelled pages on your site so your patients don't have to think twice about what action to take.
5. Call to action that compelling
Make sure that after your beautiful copy extolling the many benefits of being a patient at your practice, that you include a CTA that tells the customer exactly what to do.
Urge them to contact your surgery, book an appointment or read another article if they want to learn more.
You want to ensure that your customer feels compelled to make an appointment after reading about all the great services your dental surgery offers.