Technology is built in order to make our lives easy and it's no exception when it comes to chatbots. Chatbots are computer programs that are powered by artificial intelligence (AI) to carry out online conversations.
Instead of going to the clinic and speaking directly to your staff, your patients can just browse your website and have a chat with an intelligent robot who is able to answer all their inquiries and book their appointments. Chatbots are the new way of communicating with your consumers or patients.
Chatbots are increasingly popular amongst dental marketers. It puts your practice on autopilot. Thanks to the computer technology company, Oracle, you can now integrate this digital marketing trend into your business marketing strategy – https://www.oracle.com/au/
If you're wondering why having a chatbot is vital for your practice and how they can contribute to your overall business success, especially for dental practices.
Check out chatbot functions below. 🙂
Connectivity: Chatbots go where the consumers go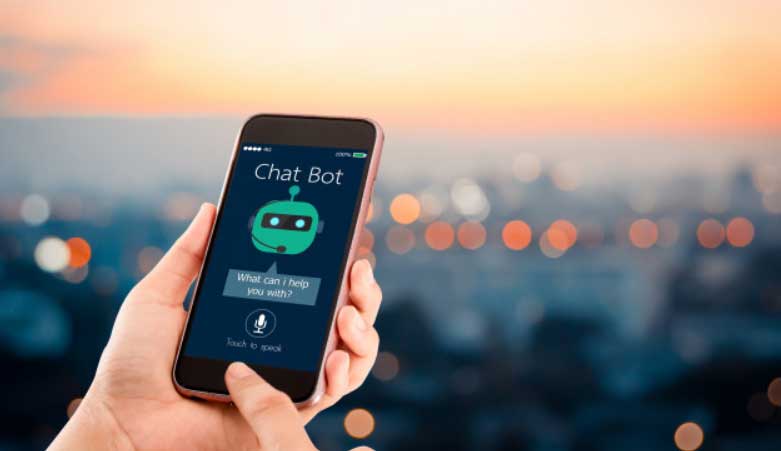 The most important gadget nowadays that is constantly on-the-go is the mobile phone. Having a new way to communicate through their mobile is simply a necessity to "keep up."
According to the Managing Director of General Catalyst, Niko Bonatos, "90% of our time on mobile is spent on email and messaging platforms," it was reported that messaging apps overtook social media apps for having the largest number of active users.
To accommodate these statistics. Oracle allows you to integrate chatbots to a range of messaging platforms, including Facebook Messenger, WhatsApp and Kik. This makes this method of communication even easier for your patients as they can chat with your dental practice using apps that they've most likely already downloaded.
Productivity: Chatbots maximise productivity
Chatbots are highly efficient and beneficial to both your dental practice and your patients, by acting as a massive time saver.
The most common reason an admin staff answers the phone every day is to book appointments right? Dental Chatbots make this process significantly easier by being more efficient and convenient.
They allow your calendar to be accessible and provide instant responses. This saves them time going back and forth on the phone to book a vacant appointment. Chatbot can also display the dentist's calendar straight away. This is convenient especially in determining what date and time the patient and dentist are both available.
This function can help reduce waiting time at the reception desk when the patient attends the appointment because chatbots have the ability to send QR codes for patients to scan when they arrive. How awesome is that!
To lighten the workload of the staff, they shift schedules or responsibility. With a chatbot, this will allow your staff to put more effort into their other work and increases the overall productivity of the dental practice.
Nurture: Chatbots ensure that you don't lose patients
Sure, you have a receptionist who takes care of your appointment bookings, but what about when your clients were being put on hold because the phone line is busy? And what happens if that's the only time they're free to call you? This is the most significant benefit of incorporating chatbot to your practice, chatbots can talk to multiple patients at once.
It helps you nurture your patients. The reason being is because they're always available when your patients need them to be. Chatbots offer convenience by ensuring that you're always attending to them. It provides real-time information.
It is also significantly useful for patients who can't reach you via telephone. Some patients may not get a quiet time to call you in their busy schedule and need an alternative way to contact you. And most of the time, your patients don't have time to contact you at all during your practice's business hours. Most chatbots are programmed to work after hours to accommodate this.
Value: Chatbots can answer tricky questions too
As well as understanding simple interactions, chatbots also have the ability to respond to complex questions (and it's far easier than you may think to program them to do so).
We call them intelligent bots for a reason – they're a natural language processor that ensures the conversation flows almost as naturally as it would with a human.
Oracle's chatbots are documented to reduce labour tasks such as booking a dental appointment by 47% and at the same time making it easier for patients to shuffle appointments around.
In the simplest term, you're able to program synonyms so that the chatbot understands your question no matter how you phrase it. The chatbot is also intelligent enough to ask for additional information to process your request.
For example, if you type "Can I reschedule my appointment?" The chatbot will ask something along the lines of what your name is and when the current appointment is scheduled for. It's intended for your patient to really feel as if they're communicating with someone as capable as a real person can be.
An innovative way to automate frequently occurring processes in your practice like providing information on dental procedures, checking of price lists, appointment and booking reminders is via having Chatbots. This allows you to free up the time of your staff so they can focus on more important tasks and improving your practice's productivity as well as increasing patients satisfaction.
In collaboration with Oracle, 360° Dental Marketing is working to offer the integration of chatbots into your dental practice.
Ready to scale up your dental practice? Book your 30-minute FREE consultation today