Spring cleaning season is just around the corner, and your home is not the only thing that needs a sparkling clean. With a new season comes a fresh new slate, and a plan of attack to gain more patients and engagement through your social media. Here are our top 4 tips to blitz your social media channels ready for spring:
1. Perform a social media audit
The word 'audit' can sound intimidating but do not worry, it's not as scary as it sounds. This audit takes only 15 minutes and you can perform it as often as you like. The main objective of the audit is to help you understand what's working and what's not.
Track down all your associated social media accounts
Produce a simple spreadsheet and compose a sheet for each social media account associated with your practice (Facebook, Instagram, LinkedIn etc.) This spreadsheet will be a great marketing tool and help collect more data to help you down the track.
Check each account is complete and on-brand
Check that each account has the same logo, bio, links and handles. By unifying your brand and message across each platform, it will allow customers to easily recognise your practice.
Check for any unexpected or unofficial accounts
These accounts could have been set up by well-meaning employees or could have been created by spammers. You will be surprised at how many spam accounts are created, so be sure you do a general search and report or close any unofficial accounts.
Identify your best posts
For each social media channel record your top 5 posts. Ask yourself why these posts were a success. Was it successful through engagement, comments, likes or shares? Do your top posts on Instagram reflect the same response on Facebook? Note what content resonates best with your audience in your spreadsheet.
Analysis of the data and evaluate your best channel
Website traffic, customer engagement and conversions are some of the best metrics to track here. Individually assess your targeted metrics and demographics and record them in the spreadsheet. Once you have compiled the data, you may be thinking 'now what?' It's time to dive deeper into the data and look at each platform as a whole. What channel gained the most amount of leads? Which platform contributed most to our marketing goals? Which channel lacked performance? This will give you a healthy insight into what is working best and where needs improvement.
Track return on investment
It's true – money talks. Examine which paid and organic campaigns produced the best results. Measure how much was spent versus your social efforts contributed to the campaign. Did your organic ads produce similar results as your paid ads? What was the conversion rate?
Understand your audience
With this spreadsheet, you can evaluate which social media channel helps support your brand and marketing goals. It is important to understand who your target audience is and which channel they prefer to be contacted. You may be surprised to find each channel has a different following than your overall audience.
Do this audit monthly or quarterly to ensure your social media is in tip-top condition!
2. Archive non-relevant content
Archive is a great feature to hide previous content that may not be appropriate anymore. For example, archiving previous competition or giveaway posts from last year, or archiving old posts about services you no longer offer. By storing these posts, you still have the data and records, but they are simply hidden. Think of it as a kitchen surface clean; by moving the tea bags, sugar and coffee from the worktop into the cupboard, it's still readily available but strategy hidden, clean and tidy. And just like house guests (your followers), they will perceive a fresh, organised and professional display.
3. Create your own content
Did you know customers engage more with accounts that produce their own content? If you're thinking you need to purchase an expensive camera and backdrop, then think again. It's not hard to create your own content. Social media is a visual marketing tool, subsequently, patients want to visually see your personal offering. Whether it be through aesthetically pleasing images or advices, patients want to see that it has been produced by you. Investing in a large artistic sheet of paper to shoot pretty flat lays of your dental equipment will not break the bank, but it will showcase your brand image, personality and creativity.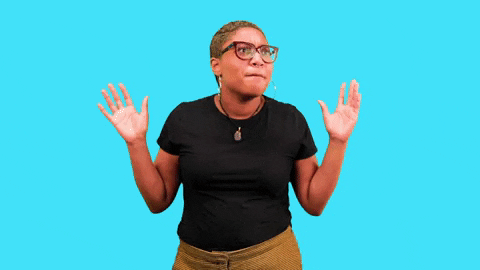 It's now easier than ever to create your own professional content with the likes of Canva. Canva is a graphic design platform that allows users to create social media graphics, posters, and other creative visual content. It is available on web and mobile and integrates millions of images, fonts, templates and illustrations. And the best thing about it – it's FREE! There's no time for excuses when it comes to scrubbing up your content creation.
4. Before and afters
Visual marketing is extremely effective, especially when you can tell a story through images. And let's be honest, who doesn't love a good story? By posting before and after photos, you can show the story around your work. Demonstrating your work encourages people to take action, especially if they feature everyday individuals. This indicates to your prospects that you can produce the same results for them.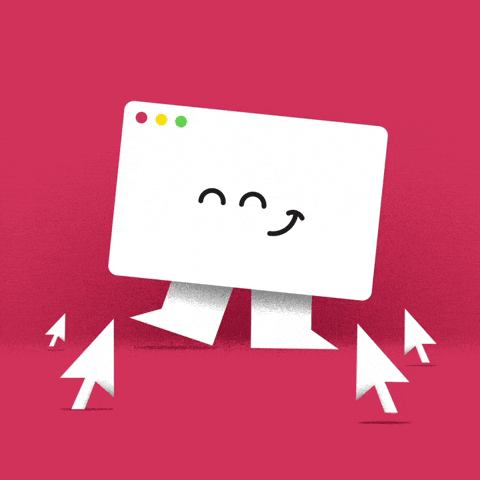 Breathe a new life and energy into your social media with 360° Dental Marketing.
If you're too busy to manage your own social networking spring clean, or simply don't know where to begin let 360° Dental Marketing help you. CLICK HERE
P S – Are you currently facing a huge drop down in the number of your appointments, and want to generate more bookings with less stress?
Book your FREE strategy session now: CLICK HERE
We are your trusted dental practice growth partner to help you increase your appointments by 20-30% in just 90 days.
Online Training Portal: Step by step Traning
Don't forget to subscribe to the channel: 360° Dental Marketing | Follow us on: Facebook