With a global search market share of 88%, Google is a no brainer for dental practices seeking brand exposure and sales leads in today's electronically dominated world.
There are two ways to drive consumers to your website. The first is to develop a dental search engine optimization strategy (SEO) to incorporate popular keywords into your website and in turn, boost search engine rankings. Another is to pay Google a fee each time someone clicks onto your ad and website. This referred to as pay-per-click (PPC), formally known as Google AdWords and includes Google Search Ads, Google Shopping, Display Ads, and Social Media Advertising.
Search engines are designed to deliver the most important answers to a question and what is deemed important enough to be displayed on the search engine results page (SERP). Your dental practice will get the most exposure and leads by appearing on the SERP and to achieve this, SEO and paid Google Ads are a must!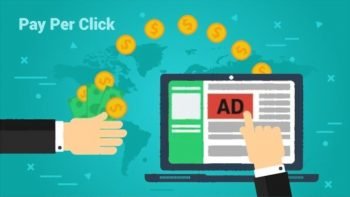 Produce interesting and relevant content
It is important to note that Google will not allow paid advertising to impact rankings for a site or page in organic results. While both are not directly linked, they can work together to achieve the ultimate goal of increasing conversions through improved search visibility and traffic to your site. Here's how:
Increase traffic to your site
New websites have a low SEO ranking, meaning it will be down the bottom of the SERP listing. It is important to use PPC at this stage to encourage traffic to your site via Google Ads and social media platforms such as Facebook. These ads can gain maximum exposure while you work on improving SEO by incorporating keywords into relevant and engaging articles on your dental business. For increased visibility use similar keywords in both your PPC and SEO campaigns.
PPC provides valuable market research for SEO

It's important to take note of the PPC keywords that work well when consumers are searching for their local dental service. These words can be incorporated into a long-term SEO strategy to boost SERP rankings. This also reduces PPC costs as low performing words are removed from the campaign.
Search engines rank your dental site according to how popular it is with readers. In order to achieve this, your site needs to be constructed in a way that is pleasing to the reader, so they continue visiting your site, improving its overall rank.
If your dental business is ranking successfully in both paid and organic content, get ready for a conversion explosion!
We have years of experience working within dental practices nationwide delivering superior SEO and Google Ads strategies achieving high quality and measurable results for our clients.
For expert advice and fast action, our friendly and experienced staff here at 360 Dental Marketing can help you reach your business goals!